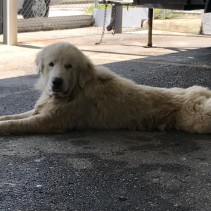 As many of you know, there is a large rescue effort underway of 65-70 Great Pyrenees here in the state. We, along with several other rescues will be participating in this rescue effort, along with the leading rescue. We will be on-site to help with the effort of capturing, bathing and assessing the Pyrs. We are in need of foster homes, dog food, wet dog food, gift cards, such as ones for gas, as well as monetary donations. If you are able to help, please contact jwilson@floridapyrs.org. Pass the word. This is the largest hoarding case of Great Pyrenees in the state of Florida, at least in the last 20 years. We need your help.
To help tug at your heartstrings even more below is just one picture of the deplorable conditions: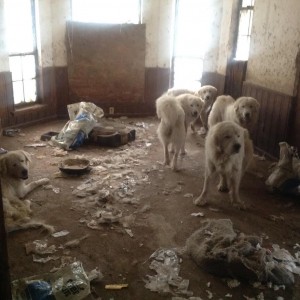 We've rescued 20 of the dogs now and they are making progress…. Donations are still needed for food and vet. care before they can rejoin the world with their new families! Of course, you can always Foster, too.
All of the 20 pyrs came in with hookworms, whipworms, tapeworms, roundworms and coccidia. At least negative for heartworms. We r still battling hookworms and coccidia. It's amazing they r all still living after being so liad d with parasites
Here are some more updates…
Honey bear is progressing. We can touch her, put a leash on her but only will walk a couple of steps before she lies down.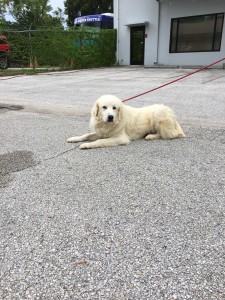 Parfait is doing amazing. She is definitely the alpha female in the group. Just vocal not aggressive. We can now pet her put a leash on her and she is walking very well.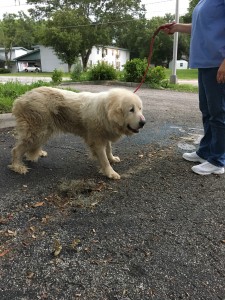 Eloise. Is doing so great.  We're able to pet her , put a leash on her and walk a short distance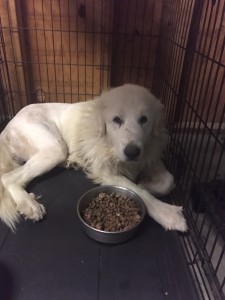 Esme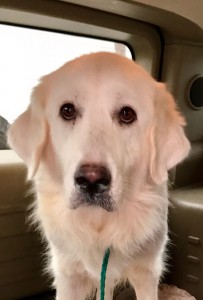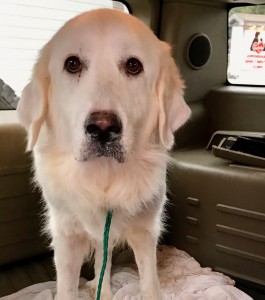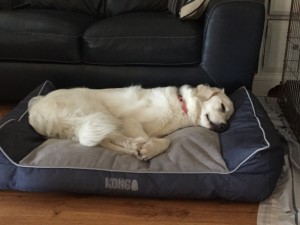 Beauregard after his potty break and his tubby is full. Thank you to mollie and john for donating a CD player for them to listen to soft music.