T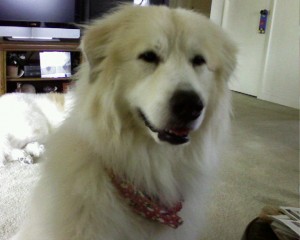 he Florida Great Pyrenees Club (FGPC) was formed in April, 1998, as a regional club. From that original meeting, at which there were about a dozen people, we have grown to more than 200 members. We now have members from Miami to Tallahassee! The Club is a non-profit Florida corporation and an IRS recognized 501(c)(3) non-profit, all volunteer organization, supported by public contributions and involved citizens.
In February of 2016, a vote was taken by the Club Members to dissolve the membership portion of the club and concentrate on rescue and adoption activities. Hence, the name has been change to Florida Great Pyrenees Rescue.  As such, the club no longer has officers, but a Board of Directors who will guide the club into the future.
Anyone who would like to volunteer to support this effort is welcome to contact the Board at: board@floridapyrs.org
FGPR Mission
: Rescue and Adoption of Great Pyrenees and Pyrenees Mixes.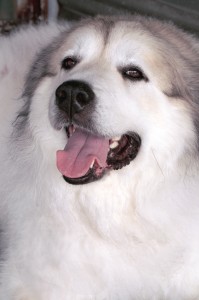 All adoption fees go to defer foster and health care costs for dogs. Prior to adopting out a dog, we  get it current on all vaccinations, treat  it for heartworms (if needed), provide any necessary medical/surgical care, start it on monthly heartworm and flea preventative, feed/house  and microchip each dog. Often the adoption fees  don't pay for the rescue costs of a dog. We are very dependent on donations to keep our rescue going.
If you need rescue services, have a surrender or Pyrs with behavioral issues, please send an email to: rescue@floridapyrs.org.
YOU CAN ALSO EMAIL ANY OF THE PEOPLE BELOW:
Board of Directors:
Terry Sandlak (727-686-4186 or tsandlak@floridapyrs.org)
Sharon Winegard
Jennifer Wilson (jwilson@floridapyrs.org or 863-412-1303)
Jack Schick (partsjack@gmail.com)
Andy Sackheim (asackheim@floridapyrs.org)